Terrazzo is no longer just for floor tile. In fact, terrazzo-inspired patterns have once again come to the forefront of modern design, thanks in part to a Memphis-Milano revival, also known as the New Memphis. Before we get ahead of ourselves, let's first delve into the basics of terrazzo tile. From there, we'll see how the pattern itself has been celebrated in recent years, whether it's placed on the floor or sprinkled onto the surface of modern jewelry!… [terrazzo room by designer Max Lamb, photo by Danilo Scarpati for ]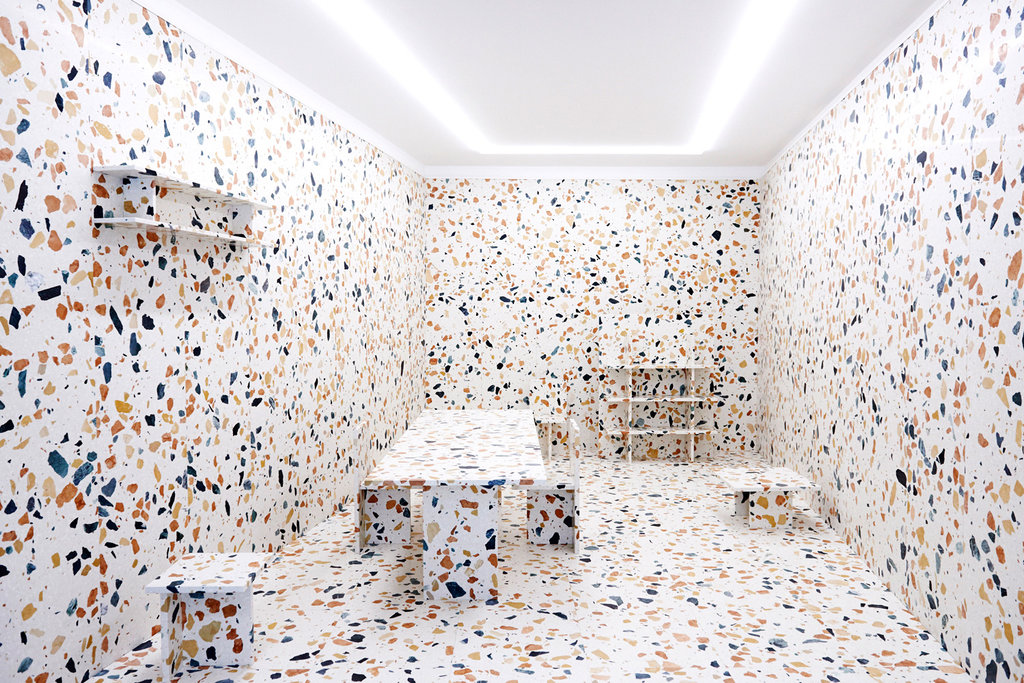 The 411 on Terrazzo
Originally consisting of marble chips suspended in cement, terrazzo flooring has evolved to include a range of materials, such as epoxy bases and recycled glass bits (even mirror). The top is then ground, polished and sealed for a smooth finish. Terrazzo flooring is hardy, making it the perfect choice for high-traffic areas. [photo by ]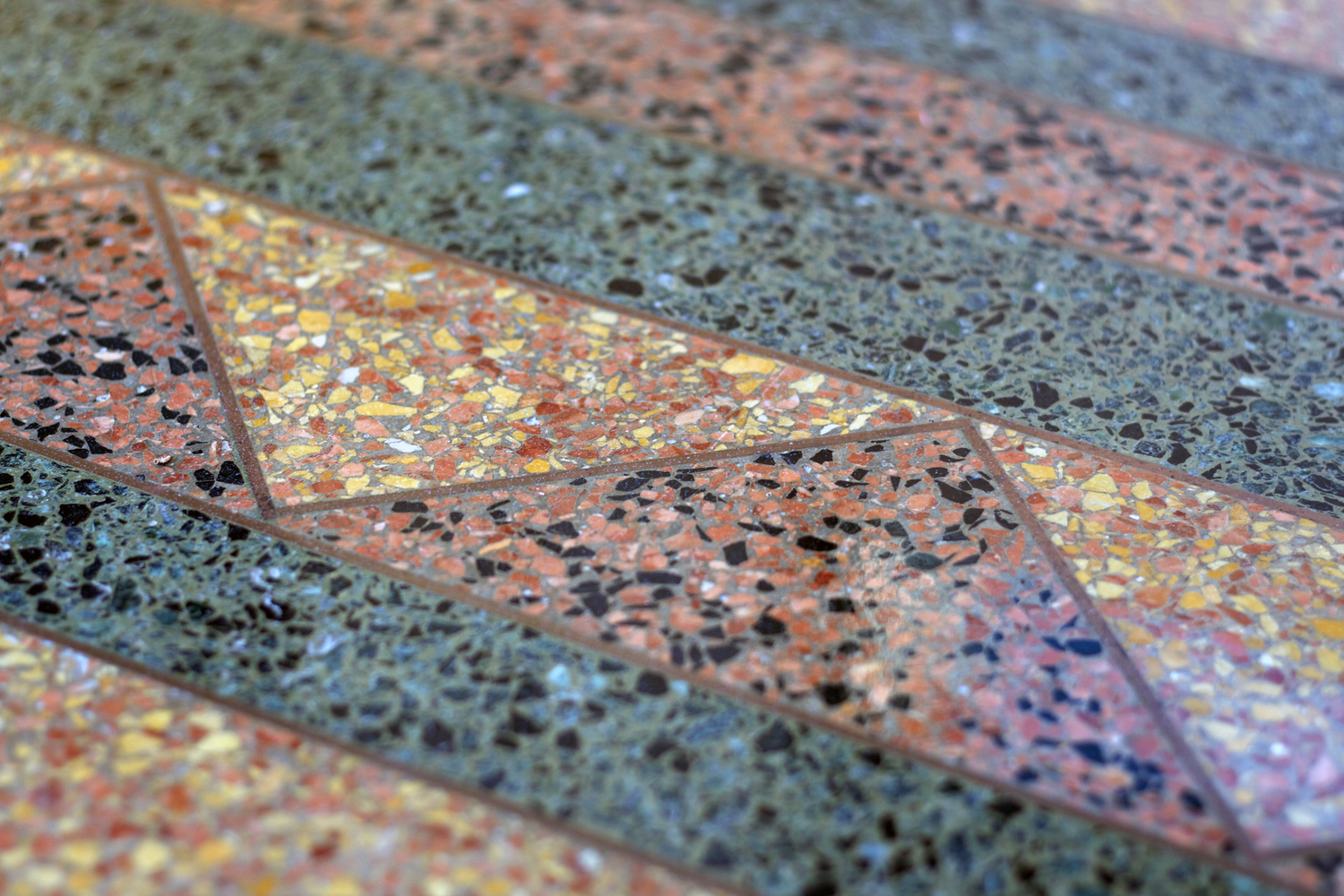 No wonder so many commercial spaces utilize terrazzo tile! Examples of these locations include shopping malls, hospitals, office buildings, museums and schools. [photo from ]

Terrazzo flooring is becoming increasingly popular in modern homes, as varieties created with recycled content are appealing for eco-conscious consumers. Not to mention, the flooring's durability is appealing for design lovers wanting to select materials that last. [photo from via ]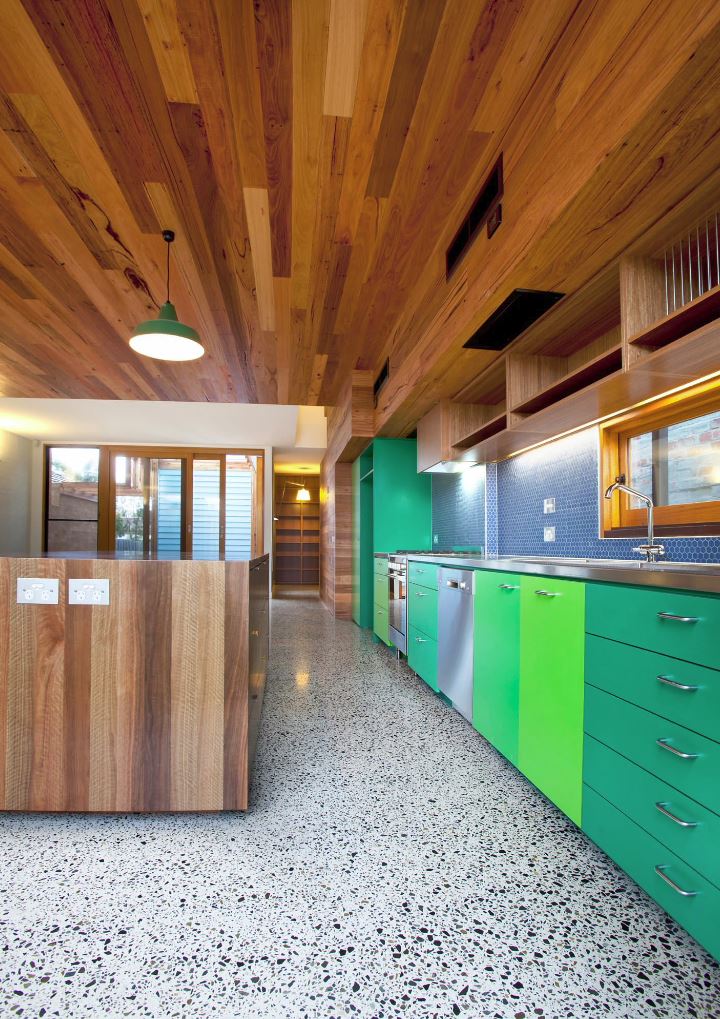 Terrazzo isn't limited to flooring. For example, terrazzo shower tile can provide a sturdy solution that's also big on style. [photo from via ]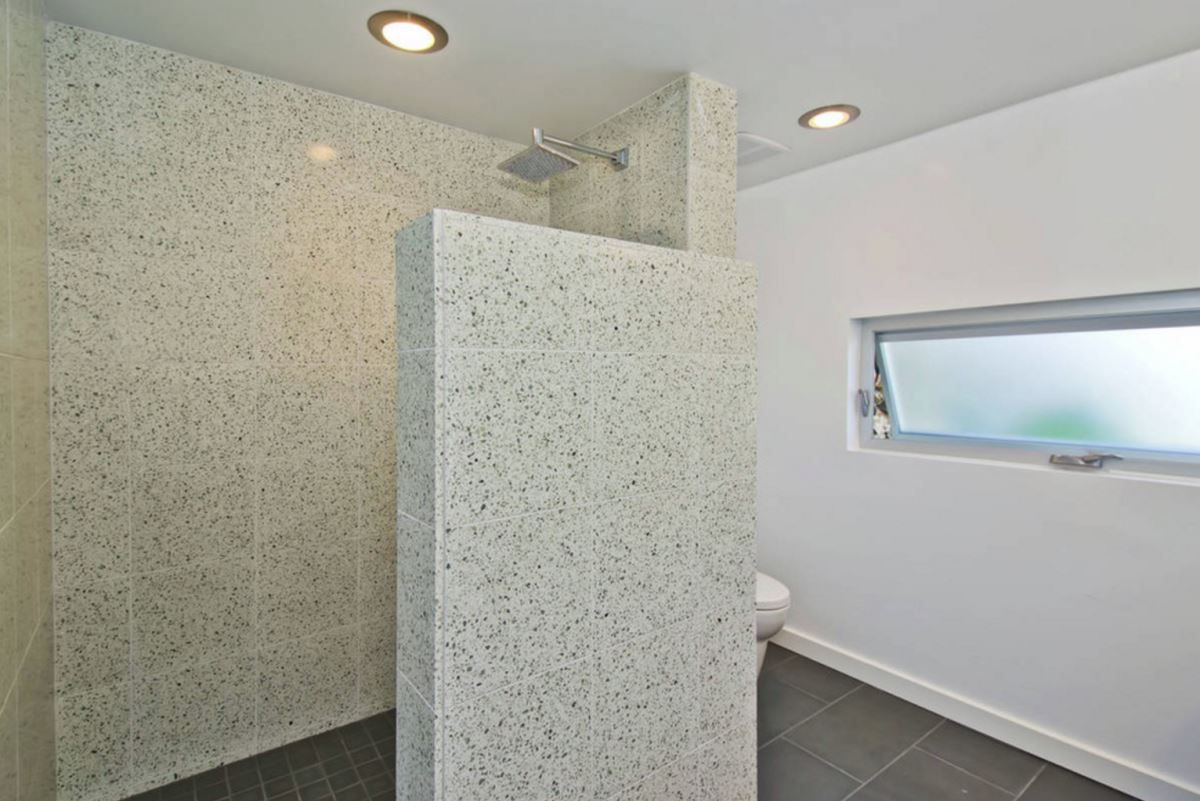 Let's now take a closer look at terrazzo, noticing the pattern created by bits suspended in a base material. It's no surprise that designers from movements such as Memphis-Milano have embraced the look. For example, a black and white terrazzo pattern comes to life when combined with vibrant hues such as bright yellow and turquoise. [terrazzo from ]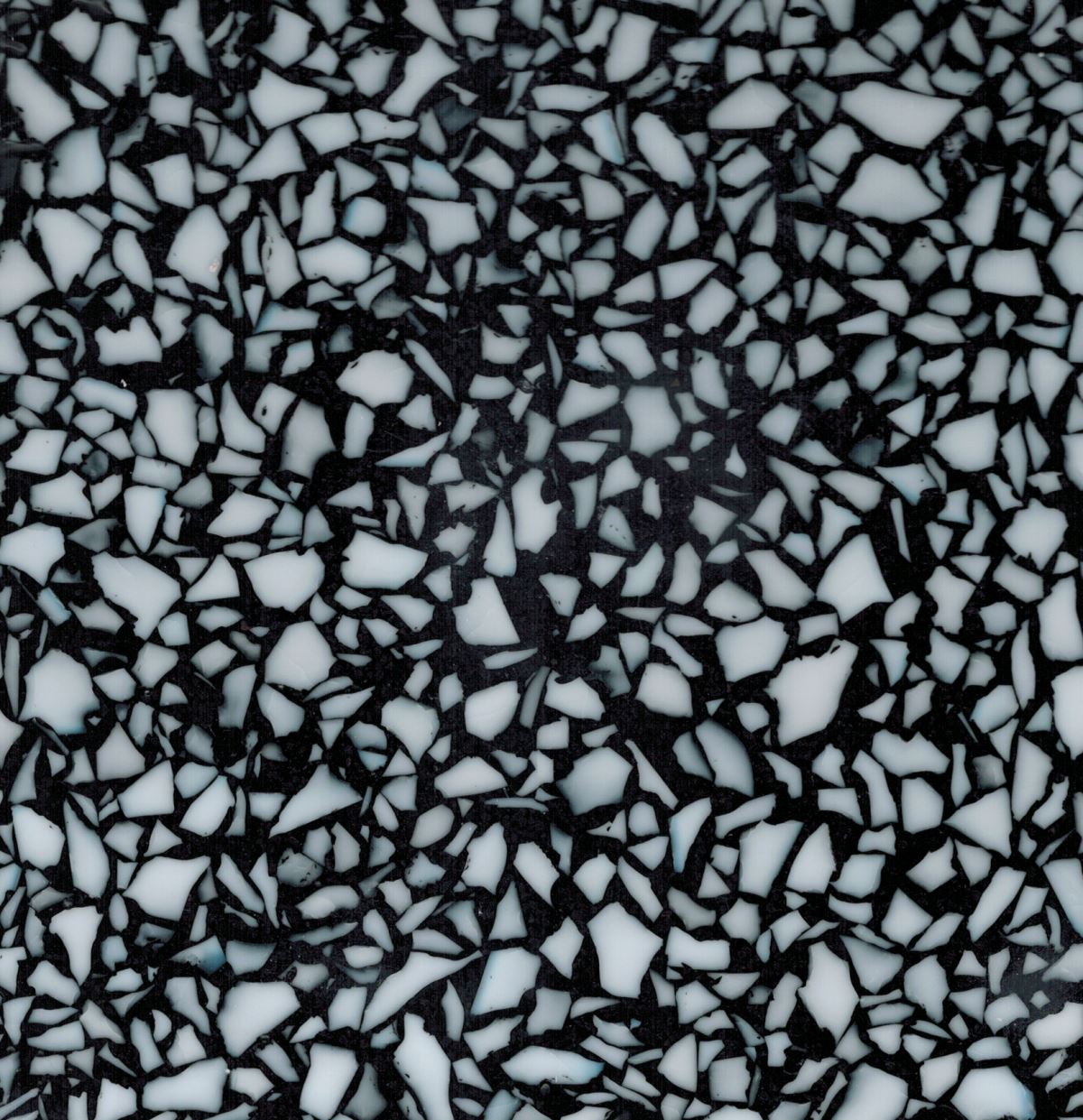 A Terrazzo Revival
Current modern design trends have once again brought terrazzo to the forefront. For example, today's design realm celebrates mixed materials, emphasizing the texture and sheen of substances such as marble, brass and granite. Terrazzo has a textured look and a visually ornate feel, yet when the overall form of a terrazzo piece is kept simple, the finished product is sleek and modern. This Keyhole Terrazzo Table from combines clean lines and curves with a terrazzo top: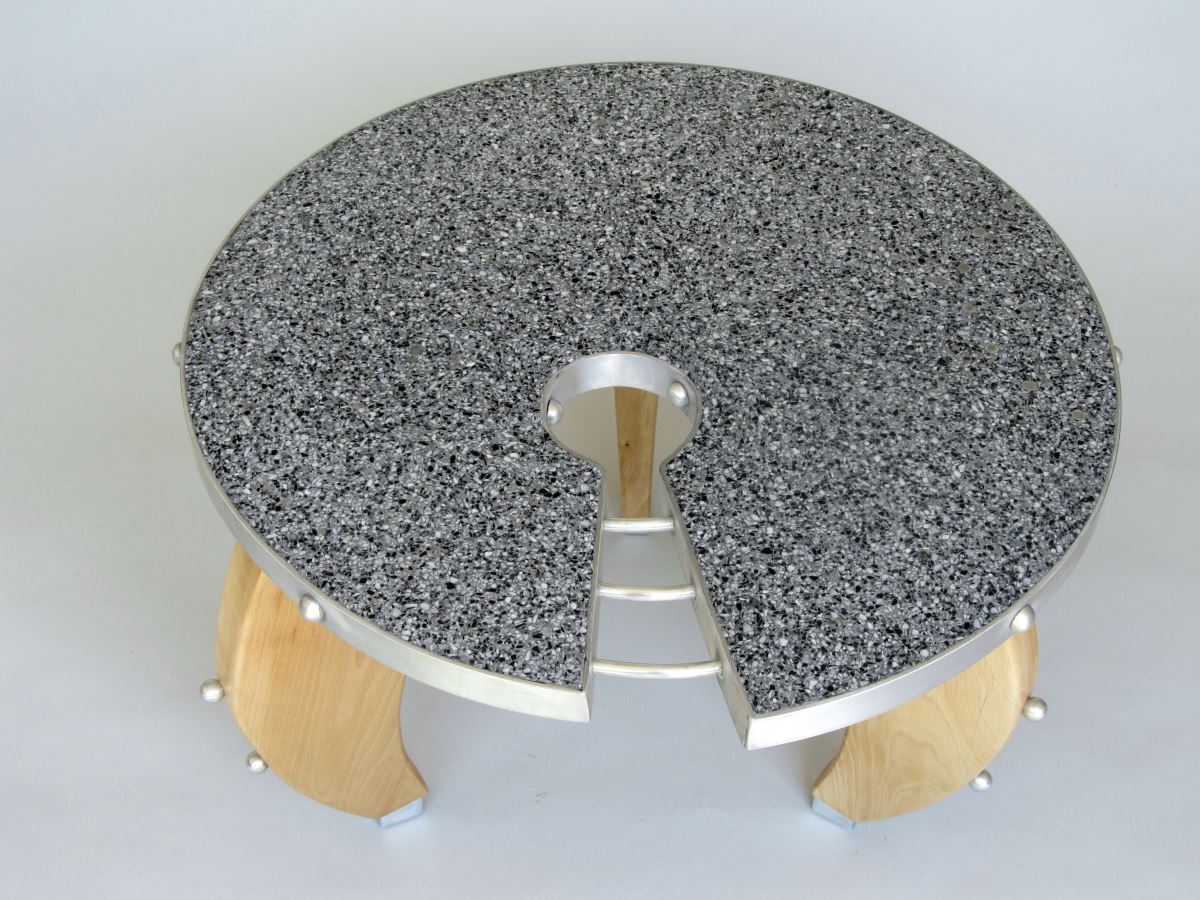 For another example of a terrazzo table with geo flair, check out Hexagon, a low side table designed by Roderick Vos. Using a wet cast method that involves pouring a fluid mix into a mold, letting it harden, then grinding and polishing the top, Vos has crafted a sleek piece that can be combined with other Hexagon tables to create a functional focal point for the room of your choice. [via ]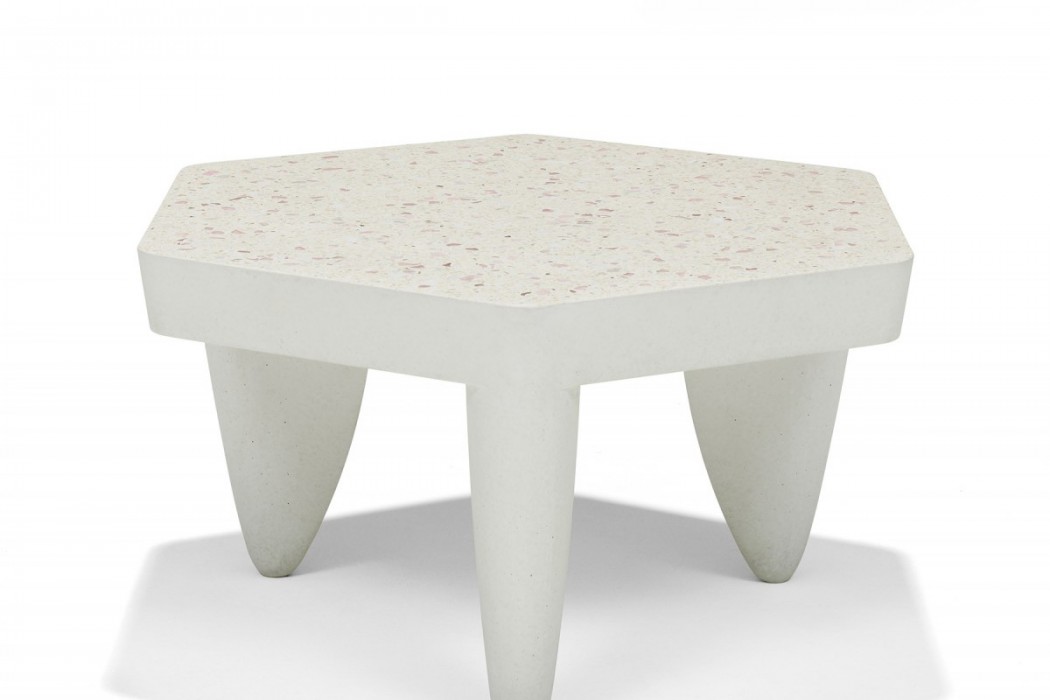 This Midcentury biomorphic coffee table from 1stdibs dealer  proves that terrazzo furniture is hardly a new concept:

Terrazzo style isn't limited to the world of furniture. In fact, the New Memphis movement (which puts a modern twist on the Memphis-Milano movement of the 1980s) has appropriated terrazzo patterns in clever new ways. This terrazzo-style necklace from is a celebration of color and form: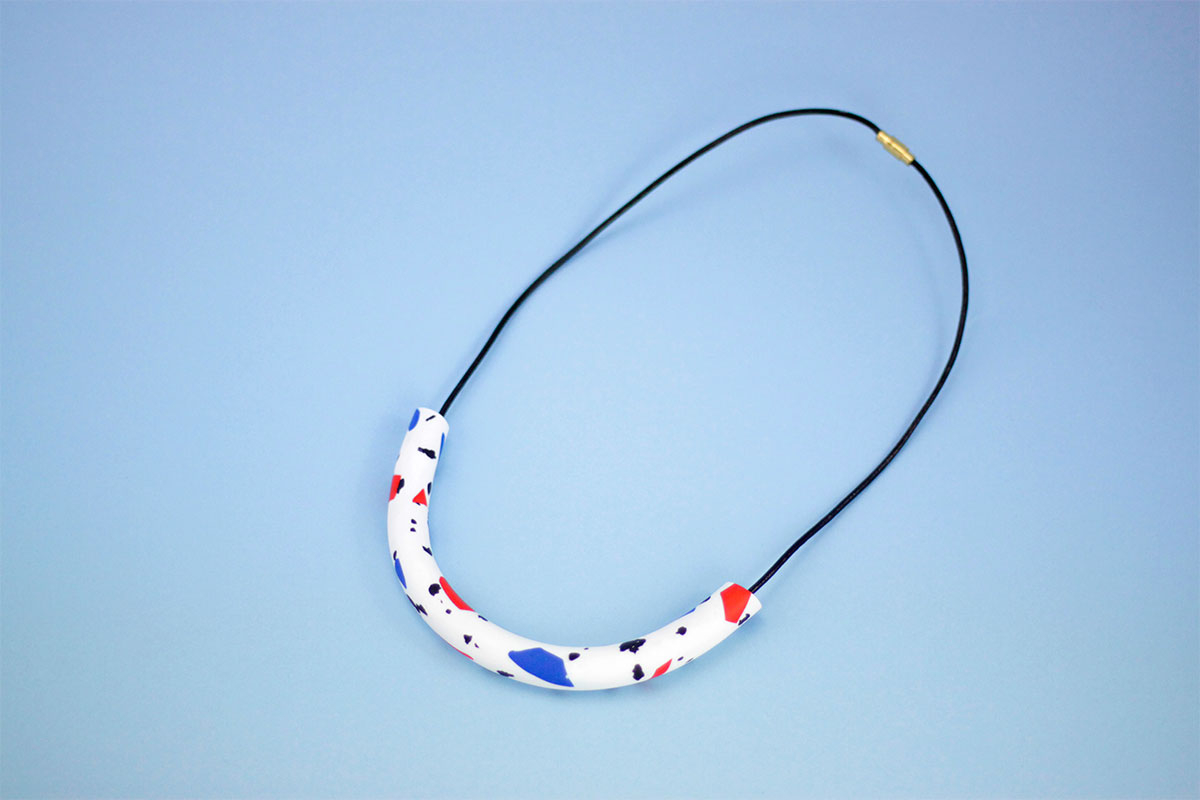 Also from Cool Machine is this irresistible featuring a terrazzo-motif triangle with a pattern that resembles floor tile. Yet when combined with a spherical bead and bright blue cording, it's given a new (and exciting) context: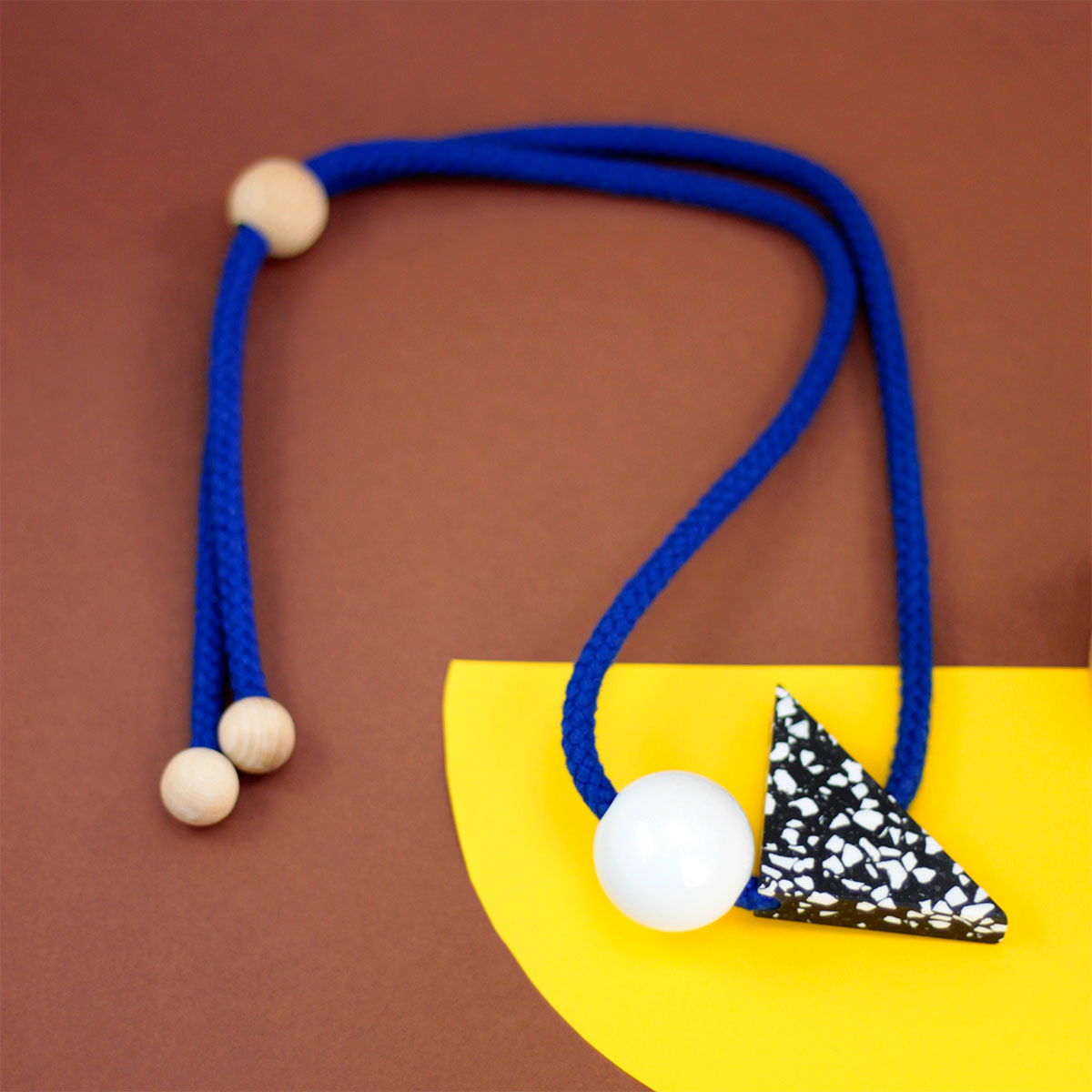 Terrazzo patterns have also found their way onto textiles, as shown by Urban Outfitters' , perfect for pulling both wall art and blanket duty: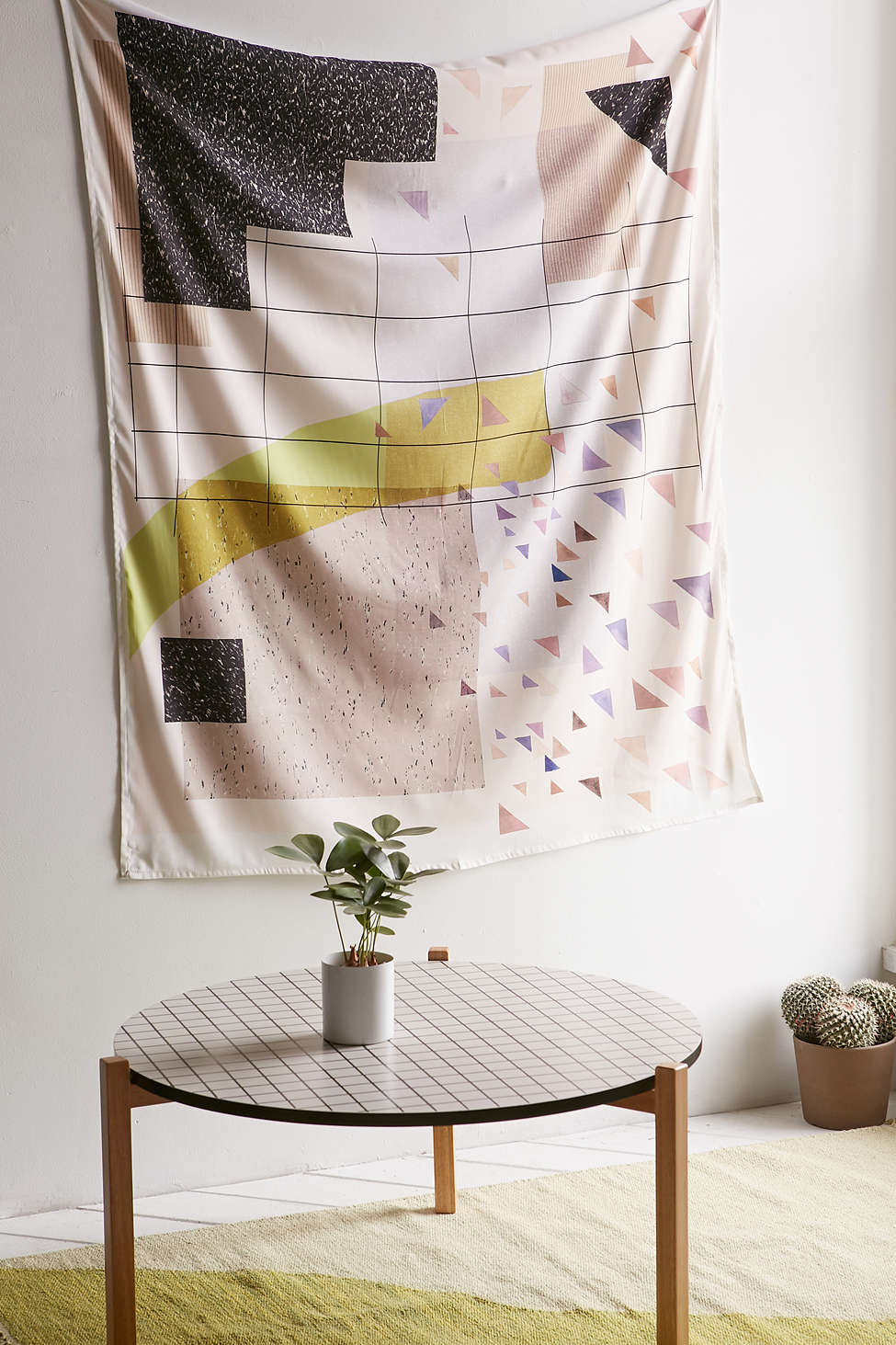 Here's another Urban Outfitters featuring terrazzo, this time with the addition of stripes. Geo motifs meet visual texture: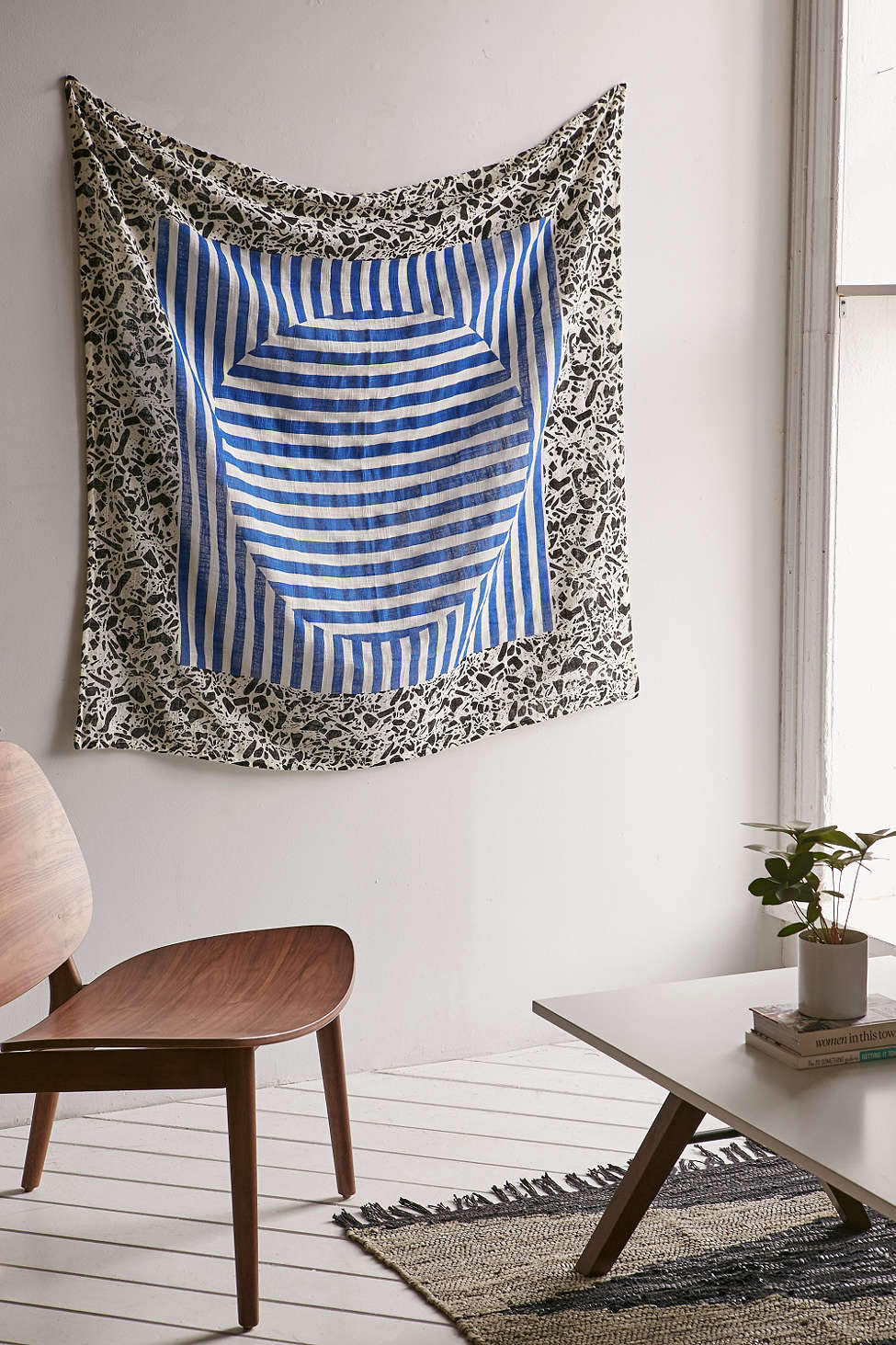 ferm LIVING's  combines hand-printed canvas with a colorful border for a subtle yet striking terrazzo effect: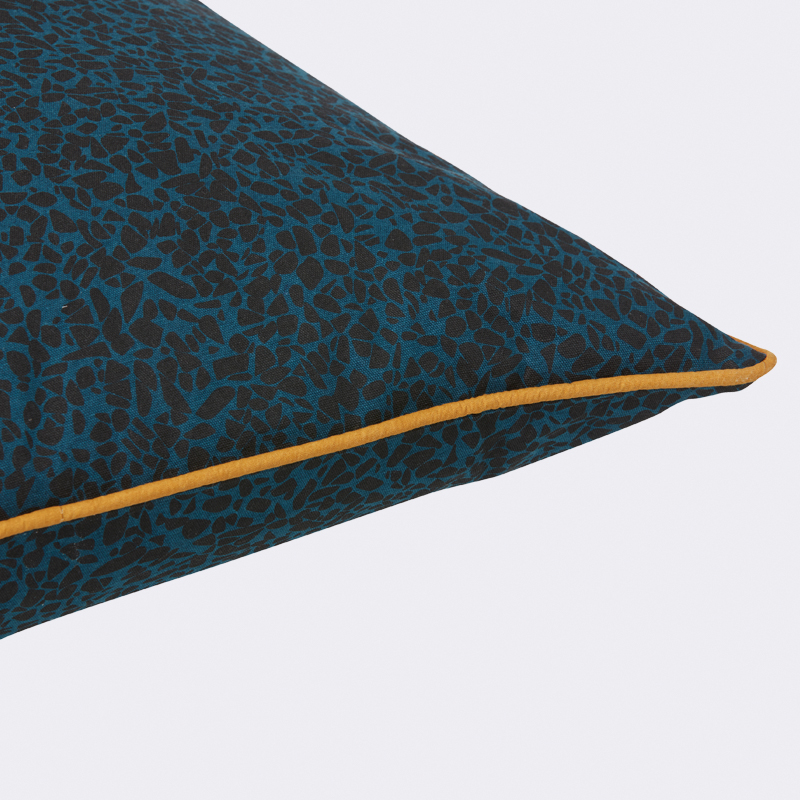 The cushion is also available in for a rosy variation…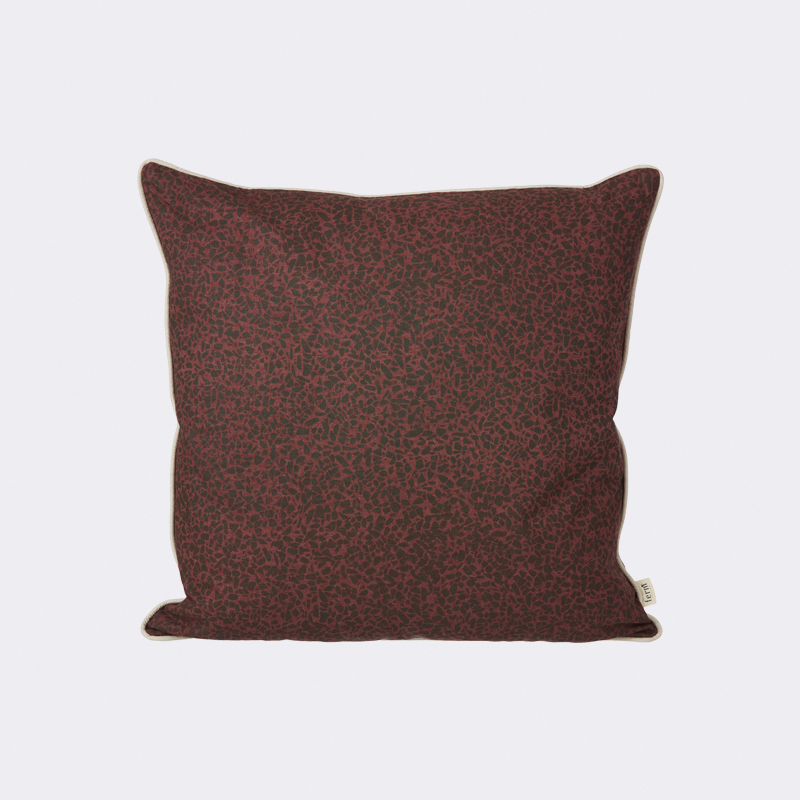 Online marketplace is bursting at the seams with terrazzo patterns, which can be printed on items ranging from pillows and blankets to shower curtains and wall art. Here are a couple of our favorites from Oh Clog ( and ):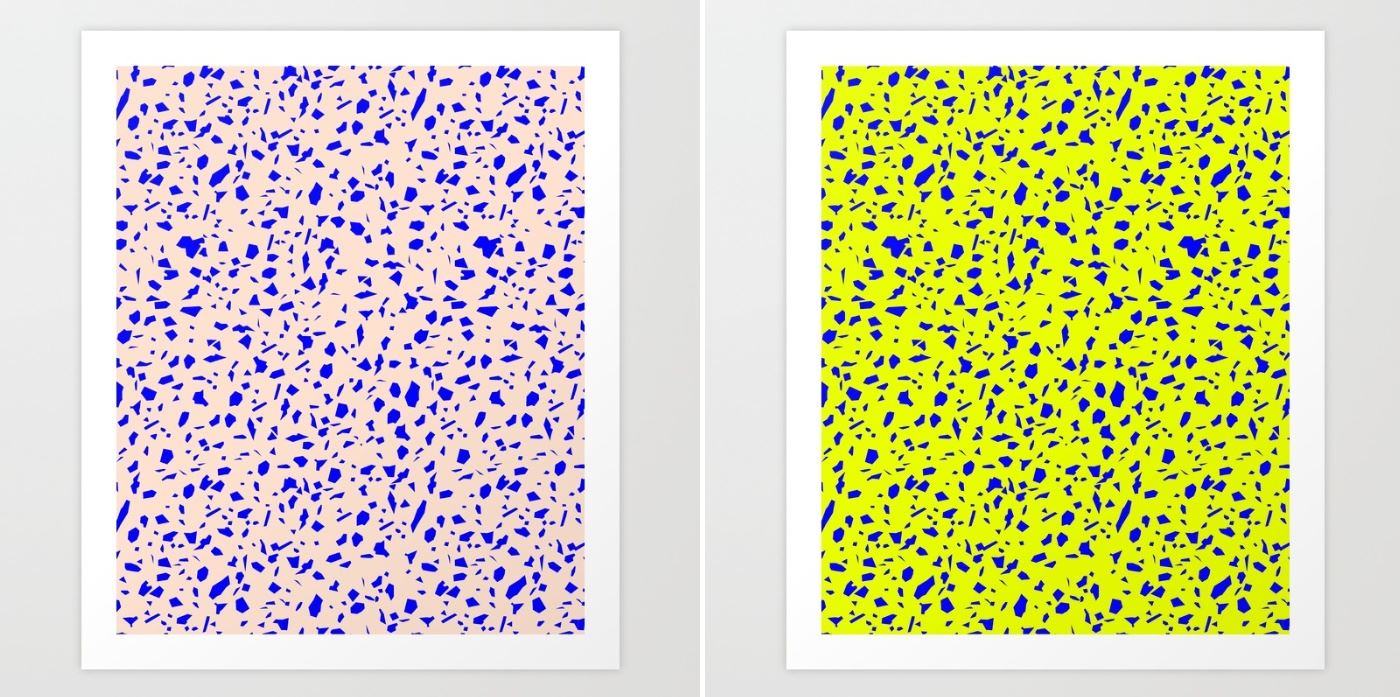 Urban Outfitters brings terrazzo flair to your powder room with the . A modern pattern combines with washable cotton fabric for a fun, functional decorative statement: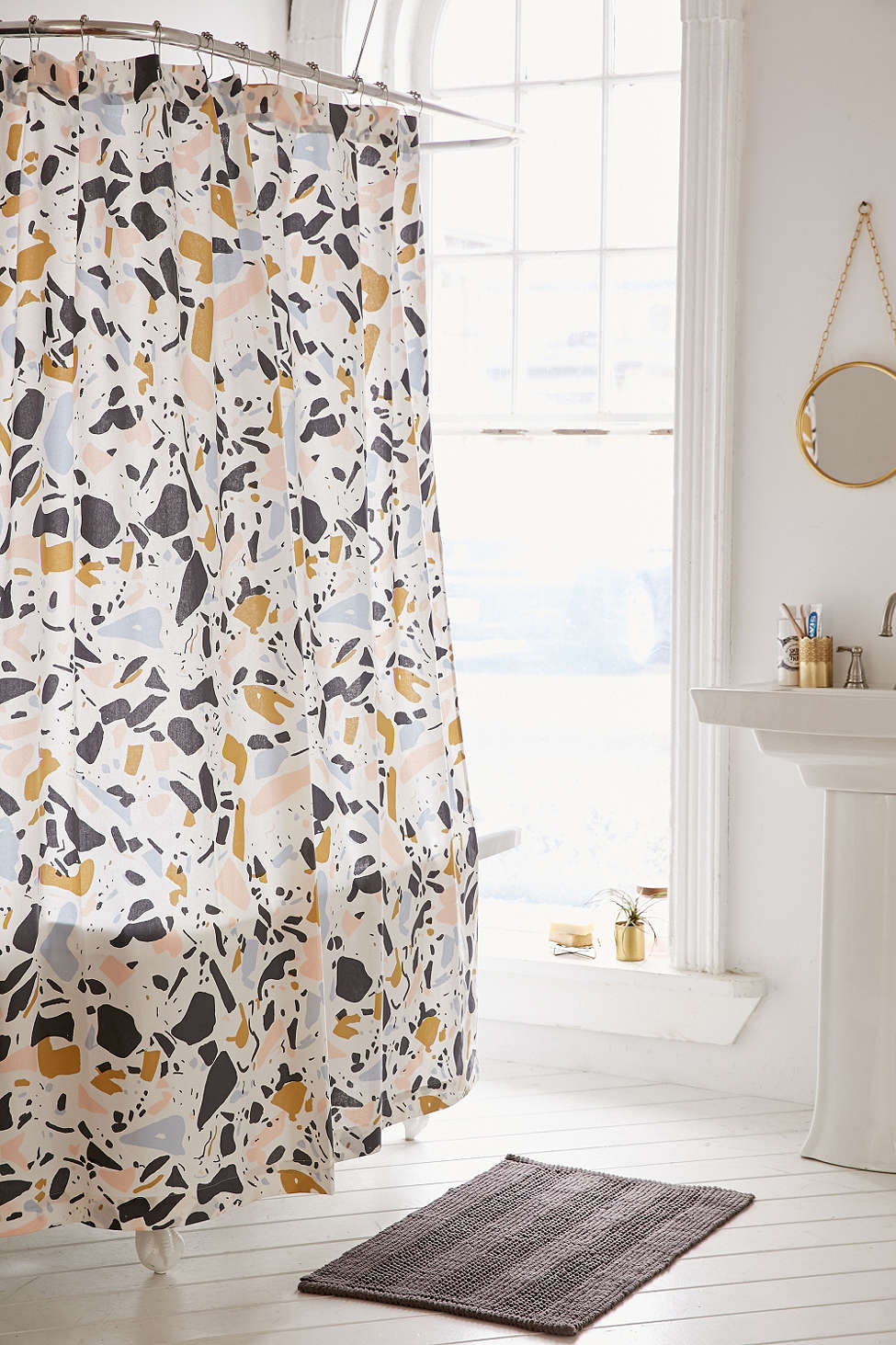 Don't forget that terrazzo patterns can make a big impact on the smallest of accessories. These Terrazzo Notebooks from are inspired by the aggregates in Italian terrazzo: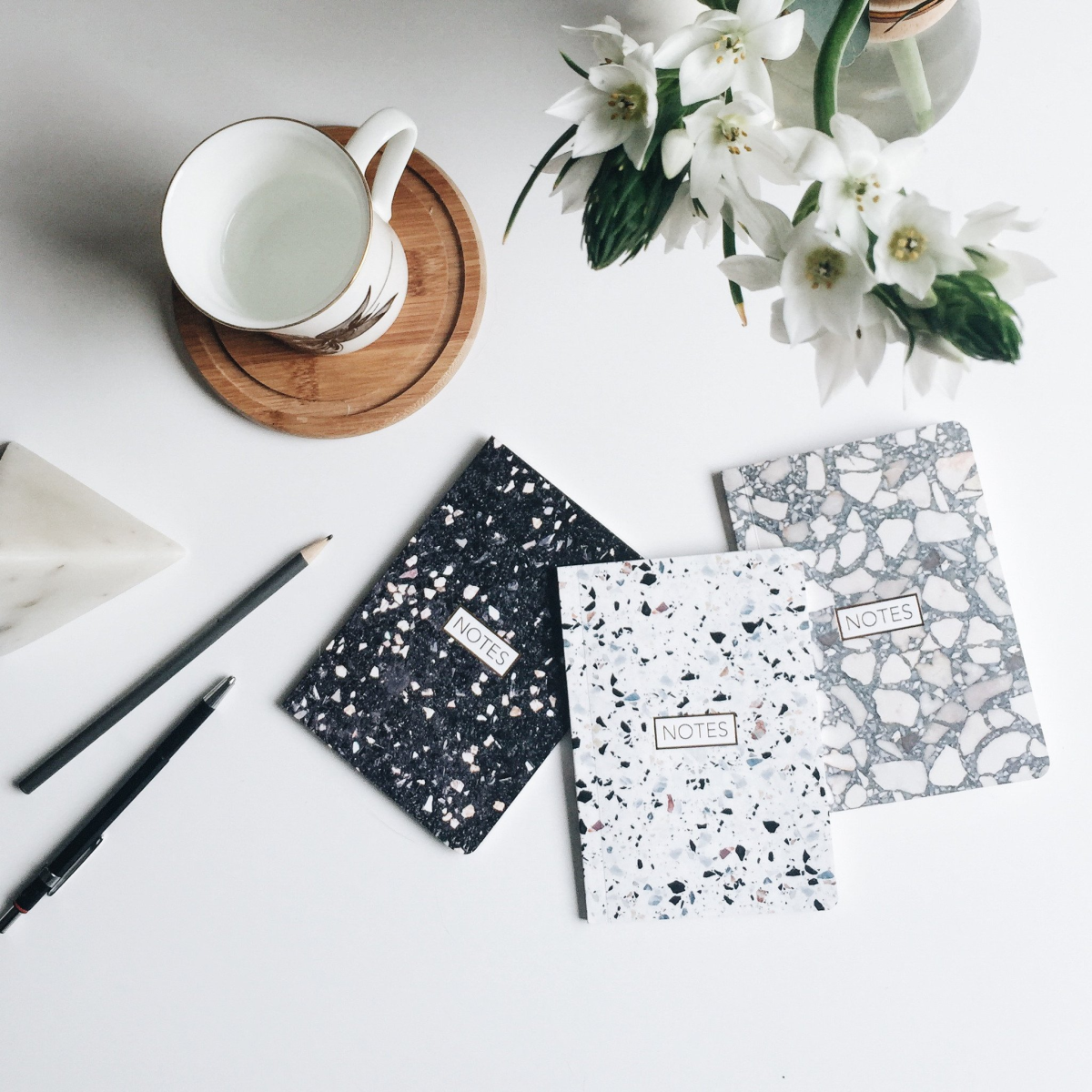 Form Maker also offers iPhone cases in terrazzo, such as the selection below. Not only do the cases pack on the pattern, they feature raised aggregates that create a tactile experience in addition to a richly visual one. Note the brand's use of energy-efficient UV technology and eco-friendly no-VOC ink. Also available in white and black: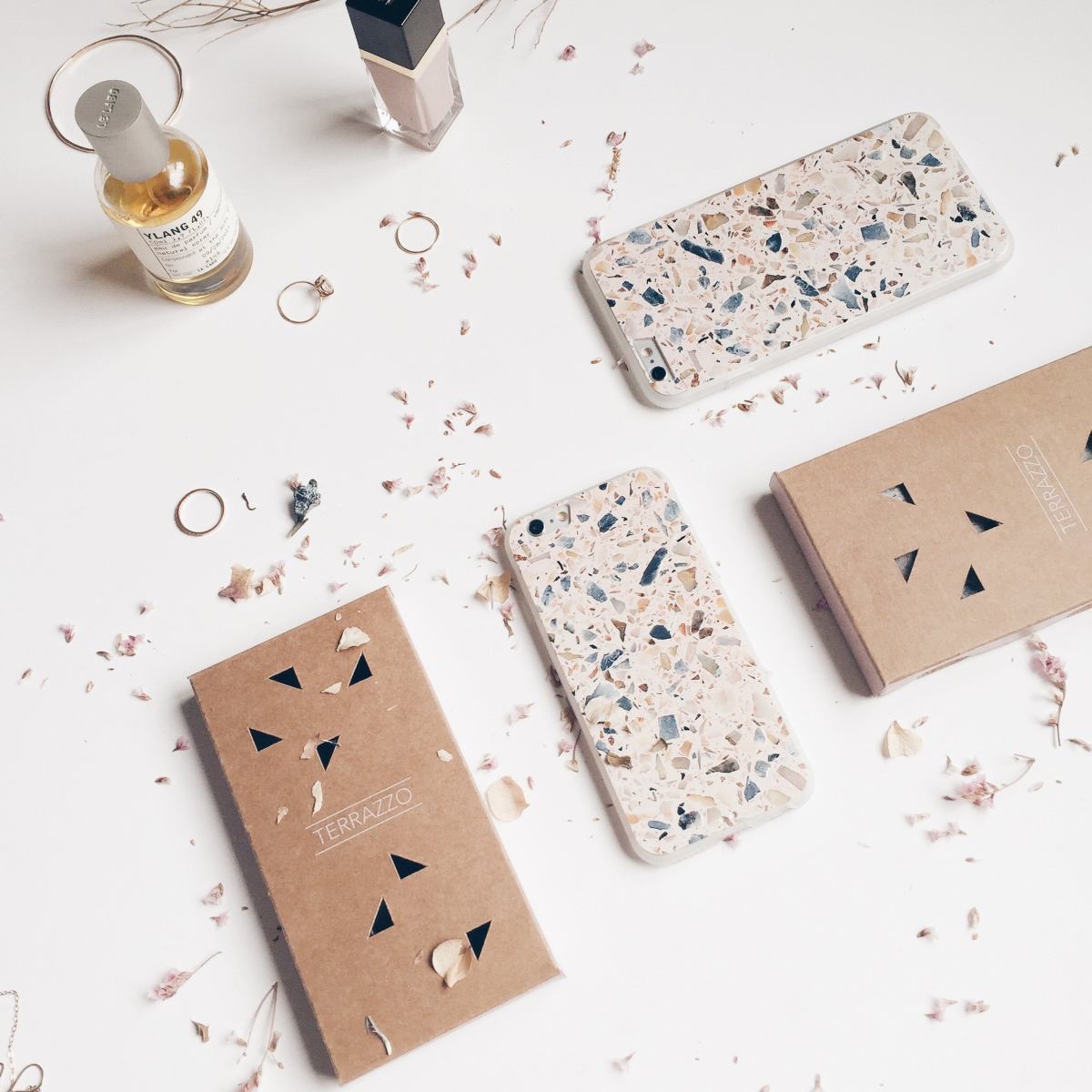 For an iPhone case with a collage effect, check out Urban Outfitters' . Enjoy 3 takes on terrazzo style with this eye-catching item: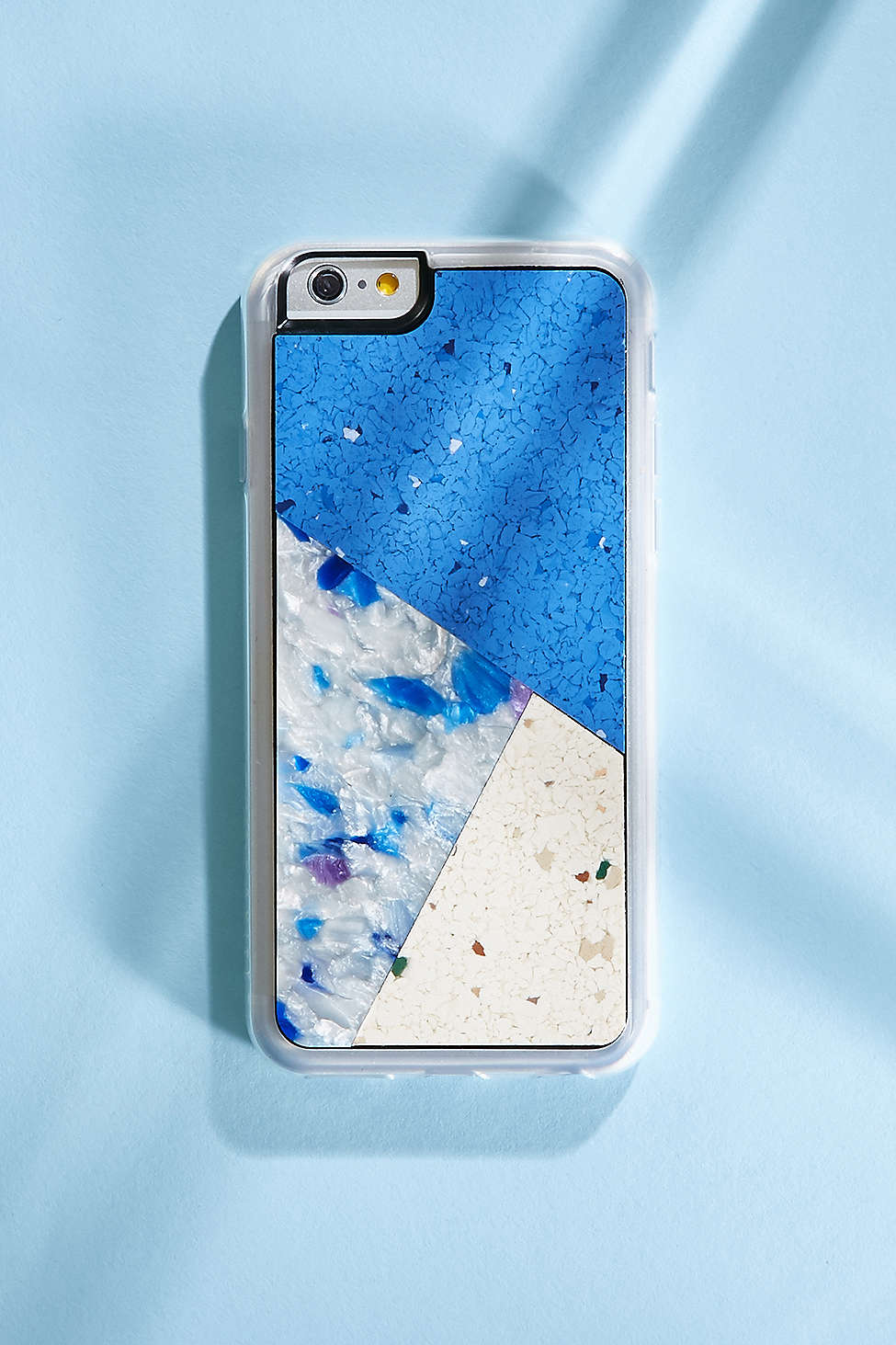 Are you a fan of the terrazzo revival?… 
Liked the story? Share it with friends.