With a chill in the air and festive merchandise hitting the shelves of leading retailers, it's time to spotlight the top design trends for the 2015 holiday season. Some mirror leading trends such as mixed metallics and geo forms, while others may surprise you (hello pink)! Read on as we showcase three trends with the help of holiday decor from three of our favorite brands. Warning: the photos below may inspire you to grab a hot cup of cocoa and curl up by the fire…
A Pastel Wonderland
We begin with a winter wonderland that takes the traditional red and green hues of the holidays and mixes them with a hefty dose of white. The result: candy colors of the blush and mint variety! is leading the pack when it comes to pastel holiday decor. Below we see a magical vignette featuring a range of serveware, including an that holds a variety of festive treats: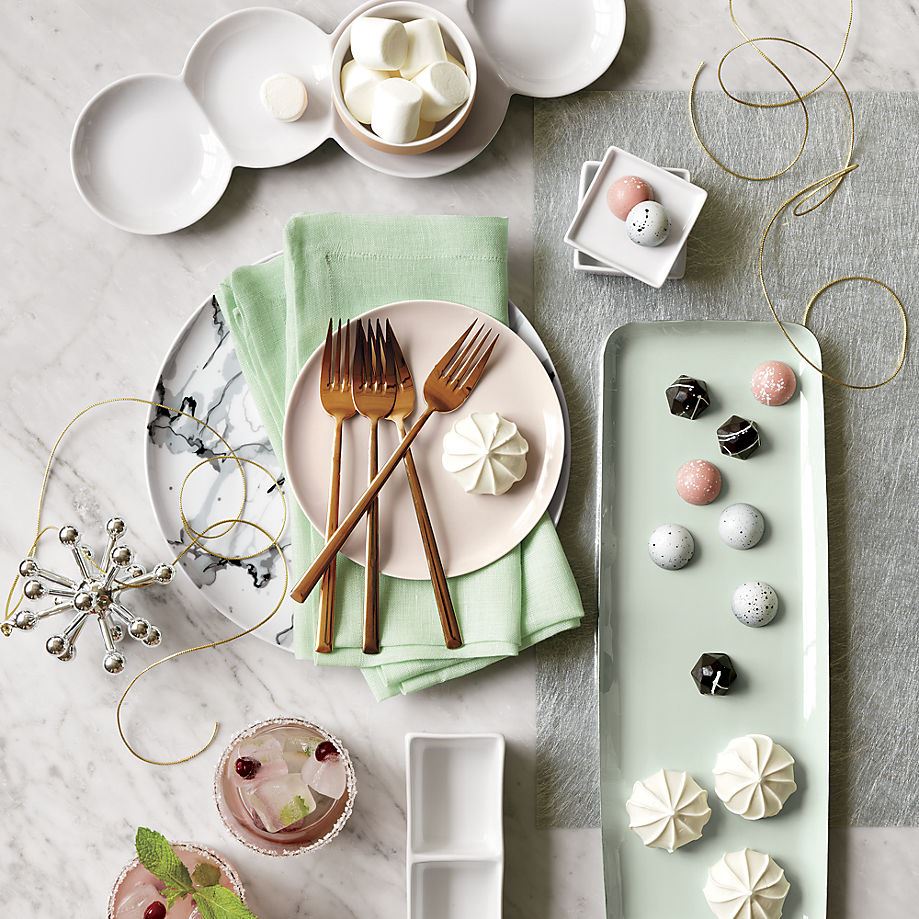 There's a winter wonderland element to this delicious decor, and it's steeped in modern style (and even a hint of retro flair) in the form of accents such as :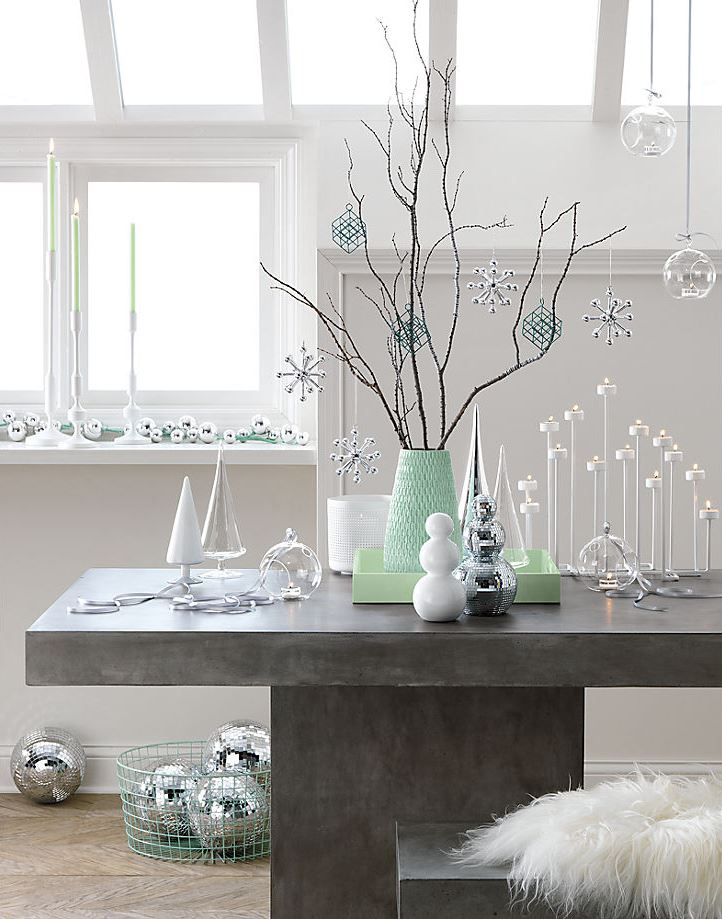 So if you're looking to add a soft, unexpected touch to your holiday decor, try incorporating shades such as pink and mint, as well as deeper tones like teal. And don't be afraid to let food and beverages help set your palette, as shown in featuring a rosy holiday punch: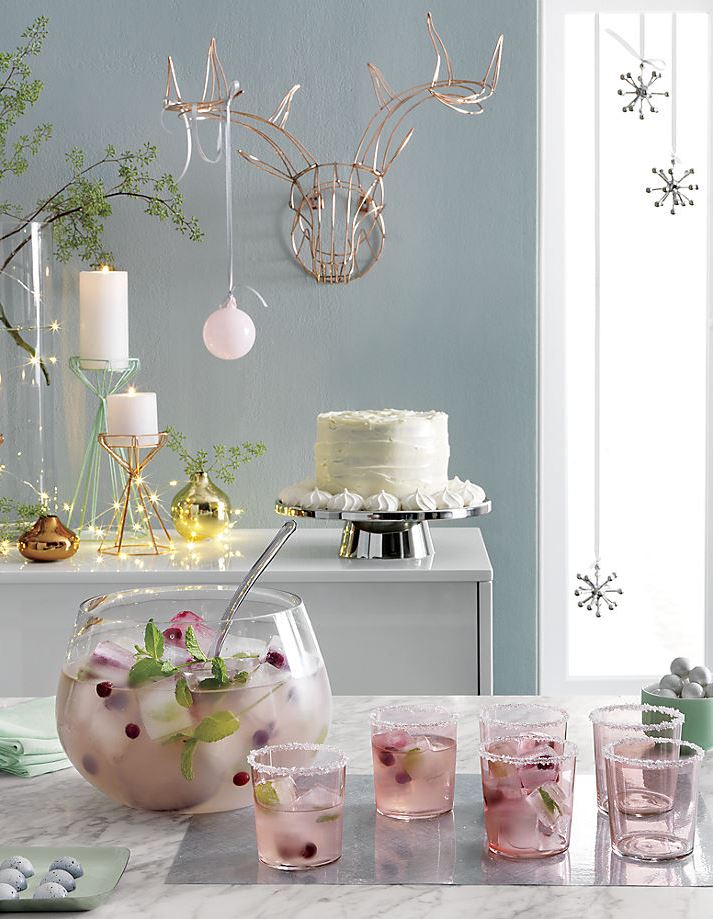 Mixed Metallics with a Hint of Pink
We're moving on to a new trend, but we're keeping the color pink with us for a little bit longer…because pink is increasingly emerging in holiday palettes involving metallic tones! Maybe it's the allure of rose gold, or maybe it's the desire to take things in a warm, celebratory direction. Whatever the inspiration, we love the result! has put blush tones front and center this holiday season, especially in the realm of entertaining. This is perfect for festive gatherings: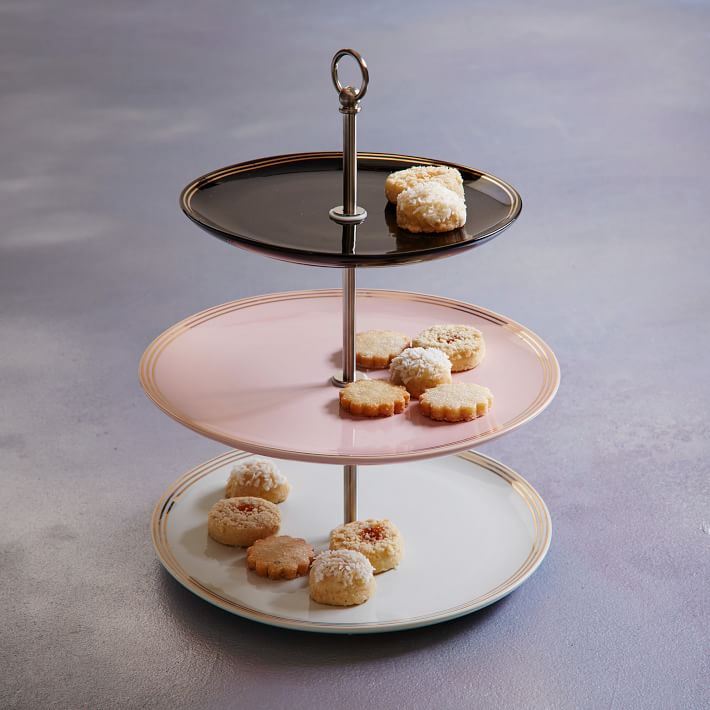 You can even make blush the main background hue at your holiday table with a in a Pink Champagne tone, as shown below. Who doesn't love a seasonal accent inspired by the rosy glow of a bubbly drink?! Note that this runner also comes in Platinum, Slate and Natural. Mix it with shades of silver and gold through flatware, white wine and other lovely accents: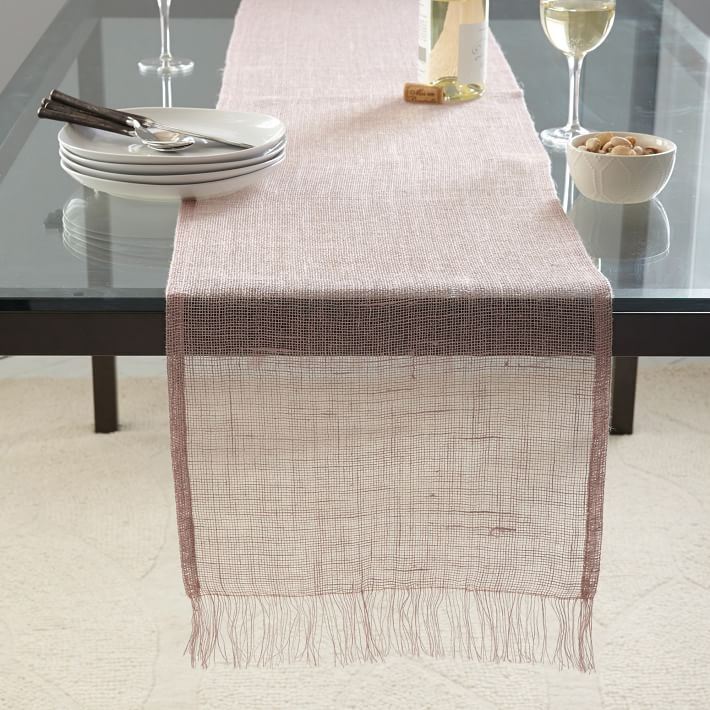 These are two-sided treasures that come in pink and bronze or silver and gold. Metallic pink looks right at home in the shiny product shot below. The best part: 50% of the purchase price of each ornament is donated to St. Jude Children's Research Hospital.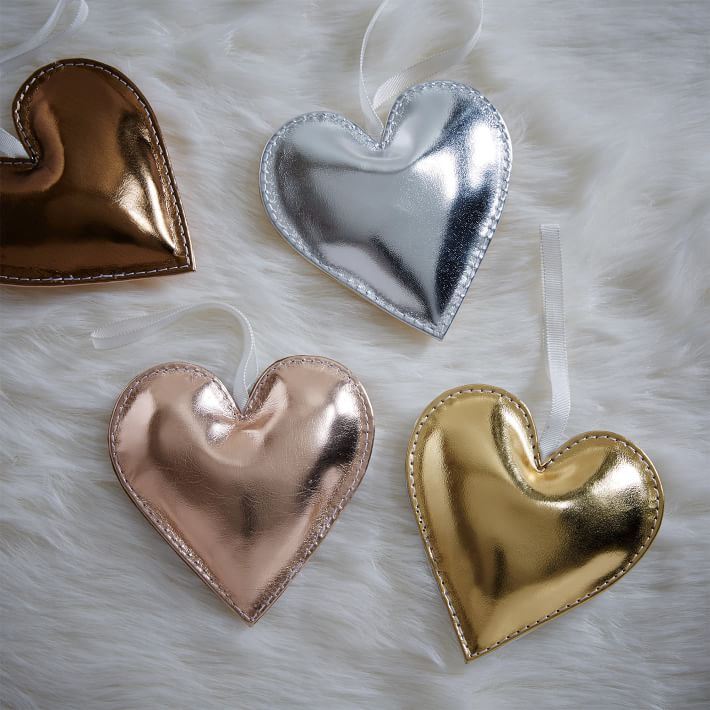 A Very Geo Holiday
We end today's post with a focus on geo holiday decor, thanks to the modern Scandinavian style of . The brand's Christmas collection is filled with geometric details, such as the on the petite tree below: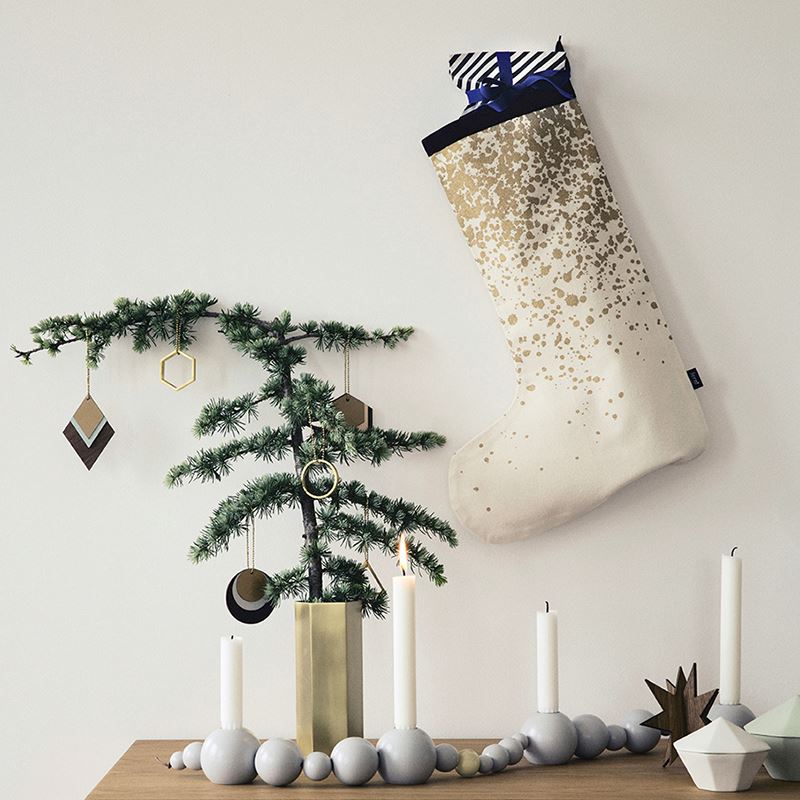 Geo style is even alive and well when it comes to gift wrap, as these are the perfect way to top off your holiday packages: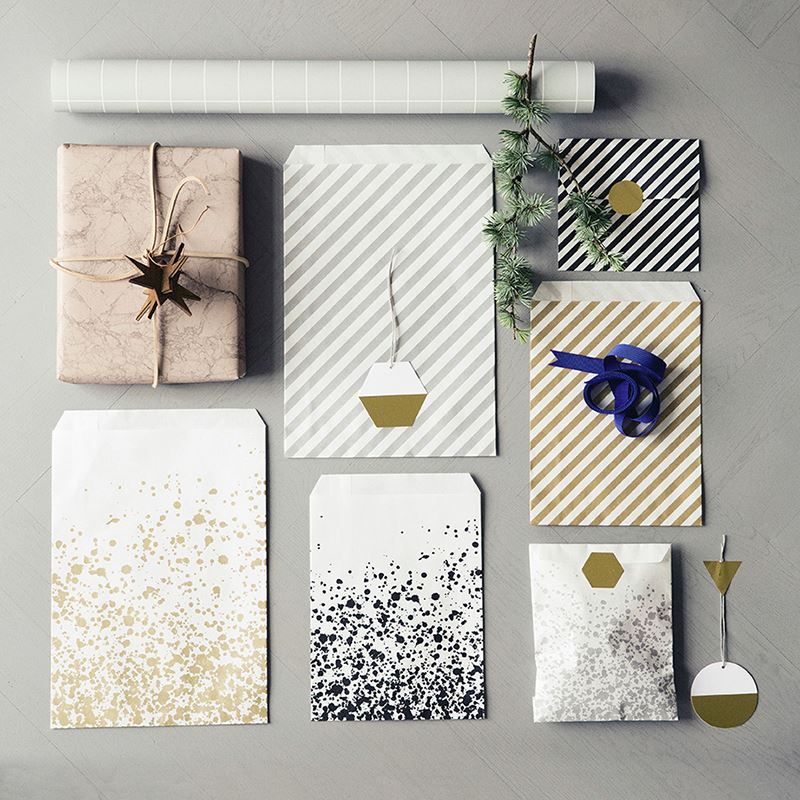 Here's one more geo-fabulous shot from ferm LIVING, which proves that there's modern allure in geo ornaments such as laser cut . Mix and match geo forms, and don't be afraid to add pattern, juxtaposing ornate embellishments with bold, simple motifs: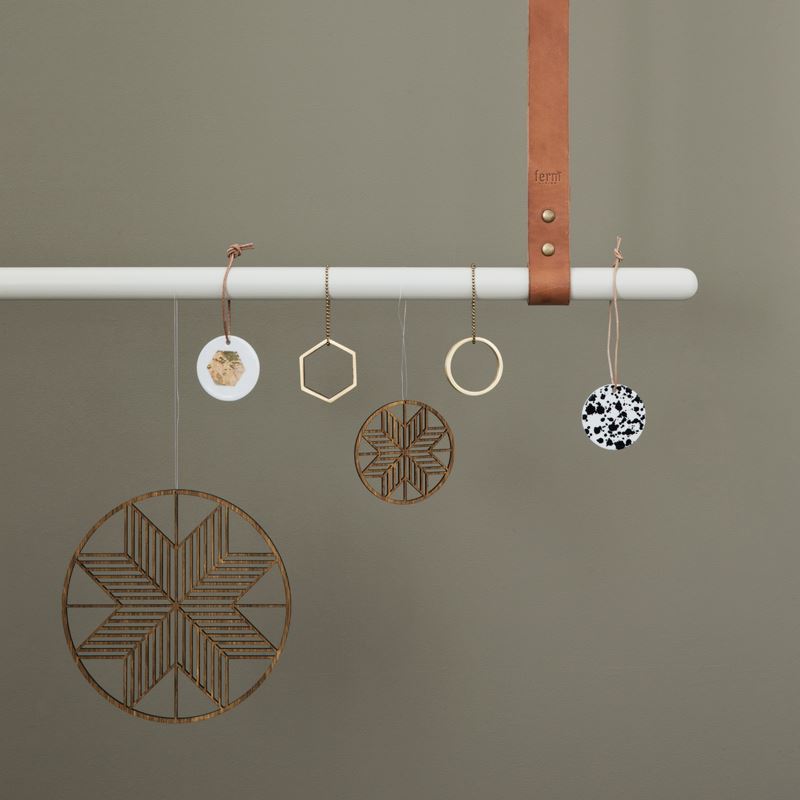 Will you be celebrating pastel accents, rosy metallics and geo forms this holiday season? Tell us what you think of today's featured holiday trends by leaving a comment below…
Liked the story? Share it with friends.